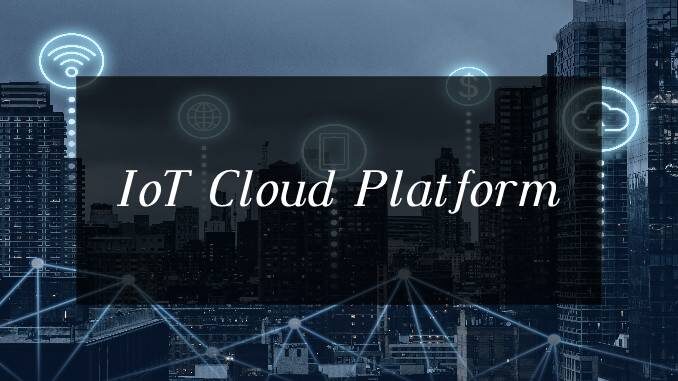 IoT cloud platforms serve as the foundation for supporting end-to-end solutions that connect devices to people and systems. Currently billions of devices currently online, and there is an increasing opportunity to use various applications to effectively process the big data that these devices collect.
IoT cloud platforms combine with other services on IoT platforms which in turn provides a complete solution for collecting, processing, analyzing, and visualizing IoT data in real-time.
Best IoT Cloud Platform
IoT on IBM Cloud
IoT cloud platforms built on IBM Cloud is a fully managed cloud service for device management, flexible and scalable connectivity options, secure communications, and data lifecycle management. With IBM Watson IoT, you can collect insights from automobiles, buildings, equipment, assets, and things.
Features and Solutions
Core features of IBM Watson IoT:
Data ingestion from any source with the help of MQTT
Direct access to the latest data in the Cloudant NoSQL DB solution
Built-in monitoring dashboards to control your assets
Analytics Service to process raw metrics
The Cloud Object Storage solution for long-term data archiving
Core use cases:
Supply chain management
Regulatory compliance
Building management
Energy consumption
Shipping and logistics
Google Cloud IoT Solutions
Cloud IoT Core enables you to collect and manage device data. A device management component registers devices with the service and monitors and configures them. For device connectivity and communication with the Google Cloud Platform, MQTT and HTTP protocol bridges are utilized.
Cloud Pub/Sub handles data ingestion and message routing for additional data processing.
Google BigQuery allows for secure real-time data analytics.
AI Platform makes use of machine learning capabilities.
Google Data Studio visualizes data through the creation of reports and dashboards.
Google Maps Platform aids in visualizing the location of linked items.
Features and Solutions
Google Cloud IoT's main characteristics:
AI and machine learning capabilities
Data analysis in real-time
Data visualization that is impressive
Tracking your location
Core use cases:
Maintenance that is planned in advance
Real-time asset tracking
Management of logistics and supply chains
Smart cities and buildings
Cisco IoT Cloud Connect
Cisco IoT Control Center ensures impeccable cellular connectivity management, allowing you to integrate all your IoT devices in one SaaS solution.
Extended Enterprise Solution allows for the development of IoT business applications at the edge and ensures rapid deployment and centralized network management.
Edge Intelligences simplifies data processing by allocating data flows either to local or multi-cloud environments.
Industrial Asset Vision utilizes sensors to monitor your assets continuously and deliver data for better decision-making.
Cisco IoT Threat Defense protects sensible data and devices against cyberattacks, providing secure remote access, segmentation, visibility and analysis, and other security services.
Features and Solutions
Powerful industrial solutions
High-level security
Edge computing
Centralized connectivity and data management core use cases:
Connected cars
Fleet management
Home security and automation
Payment and POS solutions
Predictive maintenance
Industrial networking
Smart meters
Healthcare
Salesforce IoT Cloud
The Salesforce IoT Cloud platform gathers valuable information from connected devices to deliver personalized experiences to and build stronger relationships with your customers. It works in tandem with Salesforce CRM: data from connected assets are delivered directly to the CRM system where context-based actions are initiated immediately.
For example, if sensors detect an error in windmill performance, it is instantly reflected in the CRM dashboard and the system can either adjust parameters automatically or create a service ticket.
Features and Solutions
Full integration of customers, products, and CRM
No need for programming skills to create rules, conditions, and events due to a simple point-and-click UI
Compatibility with third-party websites, services, and other products
A proactive approach to customer issues and needs
Core use cases:
Government administration
Machinery
Financial services
Marketing and advertising
Chemicals
ThingWorx
The specialized Industrial Internet of Things (IIoT) platform ThingWorxis used in a variety of manufacturing, service, and engineering scenarios. The platform addresses common challenges across industries, from remote monitoring and maintenance to workforce efficiency and asset optimization.
Features and Solutions
Access to multiple data sources due to the extension of traditional industrial communications
Powerful ready-to-use tools and applications to create and scale IIoT solutions quickly
Real-time insights from complex industrial IoT data to proactively optimize operations and prevent issues
Total control over network devices, processes, and systems
Core use cases:
Remote asset monitoring
Remote maintenance/service
Predictive maintenance and asset management
Optimized equipment effectiveness
Amazon AWS IoT Core
One of the leading players in the market, Amazon AWS IoT Core allows you to connect devices to AWS cloud services without the need to manage servers. The platform provides reliability and security for managing millions of devices.
Features and Solutions
Core features of Amazon AWS IoT Core:
A wide choice of connection protocols, including MQTT, MQTT over WSS, HTT and LoRaWAN
Ability to use other AWS services such as AWS Lambda, Amazon Kinesis, Amazon DynamoDB, Amazon CloudWatch, Alexa Voice Service, and more to build IoT applications
A high level of security is provided by end-to-end encryption throughout all points of connection, automated configuration, and authentication
Machine learning capabilities
A variety of services for edge computing
Core use cases:
Connected vehicles
Connected homes
Asset tracking
Smart building
Industrial IoT
Microsoft Azure IoT Hub
With the open-source Azure IoT platform from Microsoft, you can quickly build scalable and secure edge-to-cloud solutions. Utilizing ready-to-use tools, templates, and services, you can develop flexible applications according to your company's needs.
Features and Solutions
Data protection all the way from the edge to the cloud
The ability to operate even in offline mode with Azure IoT Edge
Seamless integration with other Azure services
Enhanced AI solutions
Continuous cloud-scale analytics
Fully managed databases
Azure Industrial IoT solution
Core use cases:
Automotive industry
Discrete manufacturing
Energy sector
Healthcare
Transportation
Retail
Oracle IoT
Oracle provides an IoT cloud service which is a secure and scalable platform to quickly build and deploy IoT applications, and capture and analyze IoT data, creating end-to-end management, and integrated services all working at a high speed to increase productivity.
Features and Solutions
The ability to create applications and connect them to devices with JavaScript, Java, Android, iOS, C POSIX, and REST APIs
Integration with enterprise applications, web services, and other Oracle Cloud Services
Real-time analysis tools to aggregate and filter incoming data streams
Automatic synchronization of data streams with Oracle Business Intelligence Cloud Service
Unique digital identity for each device to establish trust relationships among devices and applications
Core use cases:
Connected logistics
Predictive maintenance
Smart Manufacturing
Workplace safety
Arduino IoT Cloud
Arduino IoT Cloud helps to create connected things quickly, easily, and securely. You can connect multiple internets of things devices together and allow them to exchange data in real-time.
The Arduino IoT cloud offers a more efficient, flexible, and scalable model to provide the infrastructure and services necessary to power IoT devices and applications.
Also Read: IoT Communication Protocol