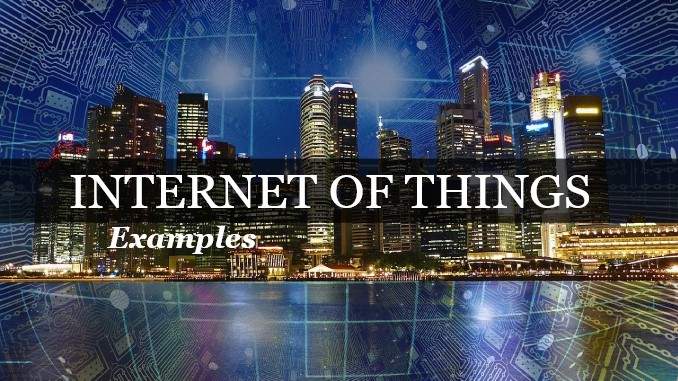 The examples of the "Internet of Things" is almost limitless because anything that can be turned on and off can also be connected to the Internet. You will find its applications all over the place.
Today, the Internet of Things is proving to be a blessing in many industries. It makes your task quick and easy. The healthcare industry is the one that benefits from IoT.
There are various new examples of the Internet of Things through which a person can exactly enter the world of technology.
IoT bridges the innovation gap by helping entrepreneurs get a head start in their business circle.
You need to do is look at a smartwatch you own or health equipment for that matter.
Even your smart TV or game console is a component of the Internet of Things that takes notes of your behavior, preferences, and usage and works in the backend to give you a more personalized experience.
The IoT has witnessed its wide acceptance among industries for its huge potential and ability to help businesses with many benefits. The Internet of Things is growing at a good pace and can be seen everywhere.
The Internet of things has many applications, but today we're going to cover the top 17 Internet of things examples. So, I will explain here some Internet of things examples that describe the best use of IoT. let's start and explore them one by one!
Internet Of Things Examples
Smart Home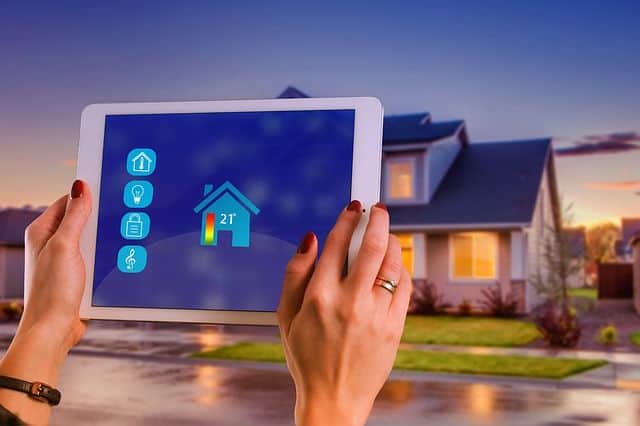 A smart home has become a revolutionary ladder of success in residential locations and it is predicted that smart homes will become mainstream like smartphones.
It is perhaps currently one of the most famous examples of the Internet of things. By providing users with an app on their phones to monitor each of their IoT devices at home.
Imagine controlling the lights in your home from a remote location to create the feeling of being at home, or running the air conditioner before you arrive home to achieve the perfect temperature.
Consider turning on your air conditioning system precisely 20 minutes before arriving home to achieve that ideal room temperature.
Don't be surprised to see the IoT take shape. Companies are developing products to make your life easier and your life easier.
Smart City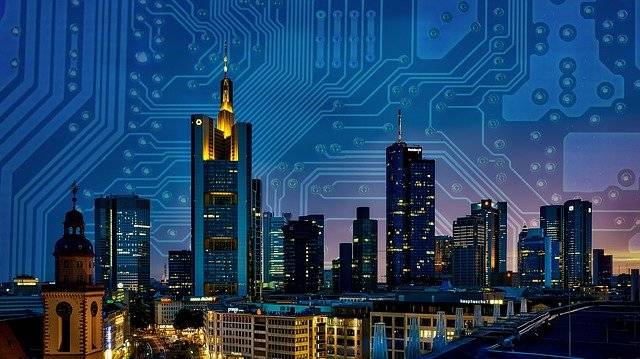 Another application of IoT is a smart city. The IoT will solve the major issues facing city dwellers like pollution, traffic jams, energy shortage
Water distribution, automated transportation, smart monitoring, smarter energy management systems, city security, and environmental monitoring are all examples of the Internet of Things applications for smart cities.
Additionally, by installing sensors and using web applications, citizens can find free parking available in the city.
IoT In Agriculture
Another interesting real-world examples of the Internet of Things is in agriculture.
With the continued increase in the world's population, the demand for food supplies is extremely high. The market for the establishment of agricultural IoT gadgets is likely to grow at a rate of 20% to reach 75 million by 2020, according to a report by BI Intelligence.
The idea of ​​a brilliant culture can reform the agri-food sector. Using advancements in IoT can help improve both the quality and quantity of agricultural creation.
Governments help farmers use advanced techniques and research to increase food production. Smart agriculture is one of the fastest-growing areas of IoT.
Farmers can use the Internet of things growing apps to advance various exercises, for example, detecting soil moisture and nutrients, controlling water use for plant growth, deciding the best time to pick plants.
Make profiles dependent on soil science, and detect soil supplements, and humidity levels and determining custom fertilizer are some simple uses of IoT.
By using IoT apps to collect data on the health and welfare of livestock, ranchers who know the sick animal early can step back and help prevent large numbers of sick cattle. Monitoring concerns breeding and cost reduction.
Healthcare Application
Studies show that IoT in healthcare will be huge in the coming years. IoT in healthcare aims to enable people to live healthier lives using connected devices.
The concept of an integrated health system and intelligent medical devices has huge potential not only for companies but also for the well-being of people in general.
The Internet of things has various applications in the social insurance sector. Innovations can be used to provide excellent clinical treatments using great clinical equipment.
IoT clinical gadgets can collect information about human services, including blood pressure, sugar levels, oxygen, weight, continuous monitoring of patients remotely.
The information is placed online and can be viewed by a doctor at any time. IoT robots the work process by enabling successful management of patient care services.
Connected Cars
Connected cars were once a science fiction thing, but what people believe is a product built from the technology of the future.
They use data on pedestrian conditions, traffic, speed breakers, turns, potholes, tight turns, and among other variables – process them quickly at fast speeds; this information that helps the system to make driving decisions.
These data are transmitted to the controller who makes the corresponding driving choices. Artificial intelligence and machine learning are also essential elements of driverless vehicles.
Digital automotive technology has focused on optimizing the Internet functions of vehicles.
A connected car is a vehicle that can optimize its operation, smart enough to get you to your destination without driver assistance.
Cloud architectures and maintenance as well as passenger comfort using onboard sensors and connectivity of the Internet.
The biggest brands of car manufacturers as well as some courageous start-ups are working on connected car solutions. Big brands like Tesla, BMW, Apple, Google are working to bring the next automotive revolution.
Wearables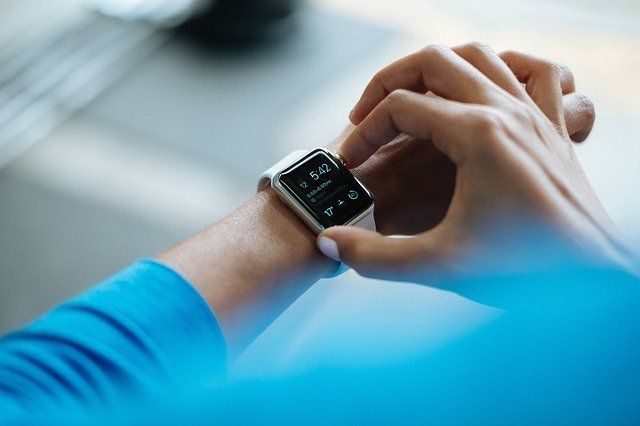 Wearable devices have seen explosive demand in markets around the world. Using sensors, these devices communicate data to give you the most accurate information about your needs.
But how do they work?
Portable devices are installed with sensors and software. Using sensors, these devices communicate data and provide precise information about users. This data is then pre-processed to extract essential information about the user.
These devices broadly cover the requirements of fitness, health, and entertainment. The prerequisite of Internet of Things technology for portable applications is to be very energy efficient or very low power and small in size.
You would get a good idea of ​​the wearable devices that are part of the IoT ecosystem – whether it's fitness bracelets or smartwatches and we're sure you own a few products as well.
Smart Hotel Rooms
It's a newer concept with hotels, Hilton is looking at the capability of the Internet of things to make a better head out and stay encounters to its clients.
Hilton is experimenting with offering customers the experience to unlock their rooms with their smartphones, to improve the sense of security to rooms by enabling you to demonstrate your cell phone to the room locks to enter.
Additionally, with the heater and lights connected to the internet, you can set lighting as indicated by your inclinations and control the temperatures of the radiator also.
you might even be able to customize or personalize your room for the duration of your stay.
Smartphones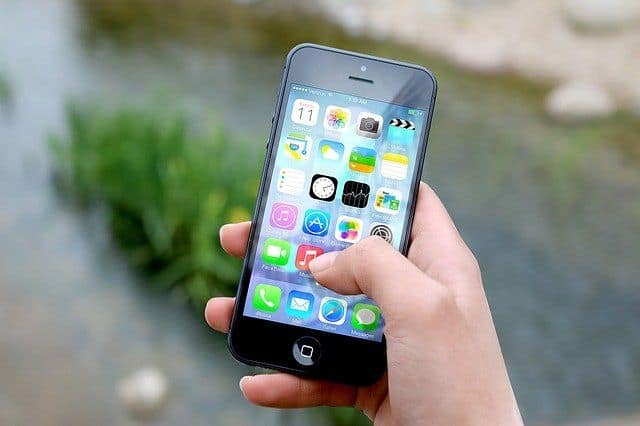 Smartphones are definitely a device, but is it an IoT object or not? As the IoT focuses on being a smaller and smaller network-enabled device with very little computing power to make it capable of sending and receiving data.
First of all, IoT means any object with an identity. Any physical object can be connected to the Internet of Things.
We just need a sensor connected to the internet. The sensor collects data in real-time and sends data over the Internet.
Thus, there is a periodic update of the real-time status of the device. So, the mobile phone can be connected to the IoT if needed.
In fact, today's smartphone consisting of Bluetooth, Wi-Fi, 2G / 3G / 4G, and sensors like (light, microphone, speakers, movement, etc.) to measure and read daily activities, all of this sort of connects to a large database or servers to in turn process the resulting predicted and analytical results.
Government Regulation
According to Dillion, the real concern is "where and how regulation will be implemented".
He anticipates the regulations with regards to IoT to increase, he argued that locking down and encrypting data under the transmission and in storage is not sufficient.
He further warned that regulations should not create numerous or harsh constraints since this would inhibit the achievement of full potential.
In this sense, Dillion argued that artificial intelligence could play a great role in ensuring that security is as fluid as it can be.
Schneider Electric has been at the forefront of IoT's growth and adoption. It is hoped that their current and future innovations will be able to address the emerging worries by companies already using IoT and those preparing to implement it.
Nonetheless, IoT's potential is still being exploited and it can only be hoped that the resulting challenges can be contained by the existing solutions.
Biometric System
Implementation of biometric readers. Nowadays, biometrics are used more and more in official security products, and many customers want to get rid of the physical cards used to control access to data.
We can call it an IoT product, when it is connected to the cloud and sends you data or when you have access to the cloud data of your biometric system.
The biometric system is a detection device that detects data on unique biological traits in order to function effectively.
As you know from ancient times when people had no education, they used fingerprint instead of signature as a unique identification.
Simply put, biometric technology uses technology to identify a person based on one of the aspects of their biology, such as fingerprints.
As industries begin to question whether the facilities provided are secure enough, they are more willing to respond to the latest trends in access control, which elevates network security to a new level.
Smart Manufacturing
Organizations can also use IoT-related manufacturing facility arrangements, such as Azure IoT, for mechanical IoT equipment managers.
The related cloud programming can be filled with a variety of resources that allow you to control the scope of the gadgets.
The associated industrial plant arrangement can report key measurement data, including gear efficiency and telemetry data. Data can be collected on benefits located in several topographic areas.
You can use the associated processing facility response for interfaces, checking, and remote device management.
Industrial Internet
Industrial Internet of Things (IIoT). It enables industrial technology to create great machines with sensors, software, and big data analytics.
IIoT has been introduced, which uses intelligent sensors and actuators to improve manufacturing and industrial processes, increase the efficiency of intelligent machines, and provide real-time analytics to leverage the data that stupid machines have produced in industrial environments for years.
Not only are smart machines better than people at collecting and analyzing data in real-time. But, they are also able to transmit important information to help make business decisions faster and more accurately.
IIoT has good potential for quality control and sustainability. Tracking of goods, real-time exchange of information between warehouse suppliers and resellers, and automated delivery increase supply chain efficiency.
According to GE, improved industrial productivity will generate $ 10-15 trillion in GDP worldwide over the next 15 years.
Smart Grids
The smart grid can help Indian society in several ways.
A smart grid will provide an interface between consumer appliances and the traditional assets in a power system (generation, transmission, and distribution).
The smart grid will be at least semi-autonomous.
A smart grid will optimize the assets of the power system.
A smart grid will support better integration of distributed generation into the conventional centralized power system.
Smart Retail
The potential of IoT in retail is huge. IoT offers retailers the opportunity to connect with customers to enhance the store experience.
With the help of smartphones, retailers can also communicate with their customers outside the store. Interacting with smartphones and Beacon technology can help retailers better serve their consumers.
They can also follow the path of consumers through the store and improve the look of the store and invest in high-quality products for busy traffic.
Smart Environment
Before IoT consumers spend a lot of time, energy, and fuel wasting parking searches.
Since IoT came into the picture, consumers can search for parking on the road and the smartphone app will give them directly to the nearest empty parking area.
They can simply go there and park their vehicle. The amount of time and fuel wasted has dropped dramatically.
Reducing fuel consumption and thus pollution control. This has led to environmental sustainability.
So, we need a concept to solve the problem, which is, firstly, intelligent parking management, secondly, to allow car owners to search for parking spaces remotely and pay parking fees.
Definitely easier. In addition, using a dedicated cloud platform can manage toll collectors and minimize unpaid charges.
Smart Barcode Readers
IoT barcode readers can help improve inventory management for retailers. Readers support artificial intelligence-based digital signal processing.
These devices can optimize operations in many areas, including retail, logistics, warehousing, and more.
IoT-based bar card readers have cloud data connections to connect to other systems. The use of a combined barcode reader makes inventory management easier.
IoT barcode readers can be included in the shopping cart. Readers use an AI-based identifier to identify products when they are dropped or removed from the shopping cart.
The reader can transfer data to the computer automatically, which can save a lot of time at the checkout, improving the customer experience.
Amazon Go
Amazon has always been a pioneer in incorporating new technologies, and the company has not overtaken the Internet of Things either.
Following a successful online store, the company has now decided to use IoT to support its retail stores that do not have a cash register or checkout counter.
With sensors, online wallets, and your account, computers, and machines take over brick-and-mortar stores and still give you an e-commerce experience. The store has counters for products that are arranged like a regular supermarket.
That's amazing! How life becomes easy and comfortable with IoTs!
Hope this examples of Internet of things helps a little bit!
If you want to ask anything, please feel free to contact us by commenting down below.
Also Read: HTTP Protocol (Hypertext Transfer Protocol)